Our team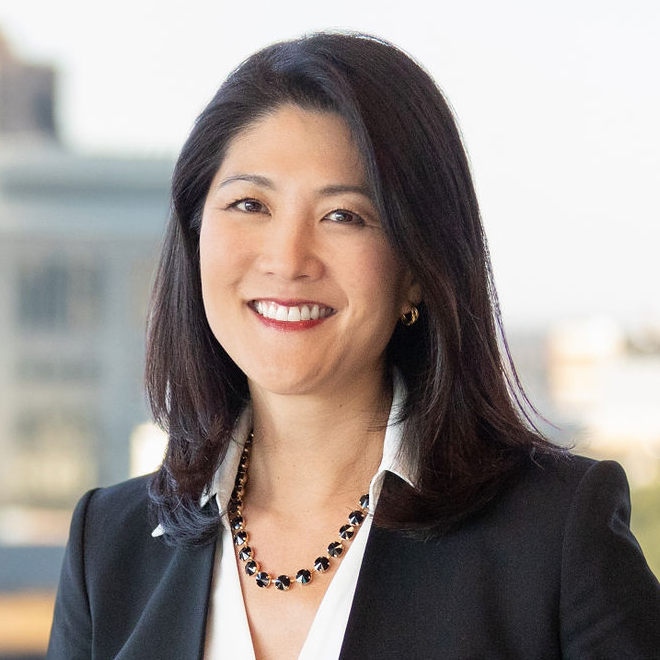 Paula H. Song, PhD
Interim Dean, College of Health Professions
Richard M. Bracken Chair and Professor of Health Administration
Phone: (804) 828-2212
Email: songph@vcu.edu
Education
PhD, Health Services Organization and Policy, University of Michigan
MA, Applied Economics, University of Michigan
MHSA, Health Services Administration, University of Michigan
BA, Biological Basis of Behavior, University of Pennsylvania
Faculty Bio
Paula H. Song, PhD, MHSA, MA, is the Interim Dean for the College of Health Professions and Richard M. Bracken Chair and Professor of Health Administration at Virginia Commonwealth University.
Dr. Song's research expertise includes health care finance, accountable care organizations (ACOs), payment reform, community benefit, and utilization and access for vulnerable populations, including the underinsured and children with disabilities. Her current research interests focus on innovative financing and delivery mechanisms to improve the delivery of health care. She has expertise using both qualitative and quantitative research methods. Dr. Song teaches graduate level courses in healthcare financial management and has co-authored several leading textbooks in healthcare finance. Dr. Song is the 2020 recipient of the John D. Thompson Prize for Young Investigators by the Association of University Programs in Health Administration.
Dr. Song received her Ph.D. in health services organization and policy, and master degrees in health services administration and applied economics, all from the University of Michigan. She is an adjunct professor in the department of Health Policy and Management at the University of North Carolina Gillings School of Global Public Health and an instructor in the Department of Biostatistics and Bioinformatics at Duke University.
Publications (10 Most Recent)
Williams JD, Reiter KL, Pink G, Holmes MG, Song PH. "Rural Hospitals Merger Increased Between 2005 and 2016, What Did Those Hospitals Look Like?" INQUIRY. (Forthcoming, accepted May 2020)
Song PH, White A, Berney S, Domino M. "The Effect of an Accountable Care Organization on Dental Care for Children with Disabilities." Journal of Public Health Dentistry. June 2020. Available online ahead of print. https://doi.org/10.1111/jphd.12375
Williams JD, Holmes MG, Song PH, Reiter KL, Pink G. "For Rural Hospitals That Merged, Inpatient Charges Decreased and Outpatient Charges Increased: A Pre/Post Comparison of Rural Hospitals That Merged and Rural Hospitals That Did Not Merge Between 2005 and 2015." Journal of Rural Health (Forthcoming, accepted March 2020).
Williams JD, Pink G, Song PH, Reiter KL, Holmes MG. "Capital Expenditures Increased at Rural Hospitals that Merged between 2012 and 2015." (Journal of Healthcare Management (Forthcoming, accepted March 2020).
Hoffman A, Hilligoss B, Tanenbaum S, Ferrari R, Song PH. "Why do some caregivers of children with special needs participate in care management while others do not? Lessons from a population in a pediatric accountable care organization." Journal of Healthcare for the Poor and Underserved (Forthcoming, accepted January 2020).
Song PH, Xu W, Chisolm D, Alexy E, Ferrari R, Hilligoss B, Domino M. "How does being part of a pediatric ACO impact health services use for children with disabilities?" Health Services Research. 2019. 54(5) https://doi.org/10.1111/1475-6773.13199
Hilligoss B, Tanenbaum S, Paul M, Ferrari R, Song PH. "What Makes Health Usable? Insights from a Qualitative Studies of Caregivers of Children with Disabilities." Health Care Management Review. 2019. Available online ahead of print May 22, 2019. doi: 10.1097/HMR.0000000000000249
Chisolm D, Gleeson S, Kelleher KJ, Domino M, Alexy E, Xu W, Song PH. "Implications of churn for pediatric payment in Medicaid." American Journal of Managed Care. 2019. 25(3): 294-298.
Song PH, Lee SY, Toth M, Singh SR, Young GJ. "Gender Differences in Hospital CEO Compensation: A National Investigation of Not-for-Profit Hospitals." Medical Care Research and Review. 2019.76(8): 830-846. (First published online January 24, 2018). https://doi.org/10.1177/1077558718754573
Kaufman BG, Spivack S, Stearns SC, Song PH; O'Brien, EC. "Impact of Accountable Care Organizations on Utilization, Care, and Outcomes: A Systematic Review." Medical Care Research and Review. Article first published online: December 12, 2017.  doi.org/10.1177/1077558717745916